3rd International Conference on Healthcare and Allied Sciences
Focal Theme : Healthcare Transformation & New age Technologies
Venue : Grand Blue Wave Hotel, Shah Alam, Malaysia
Date : 25th and 26th September 2019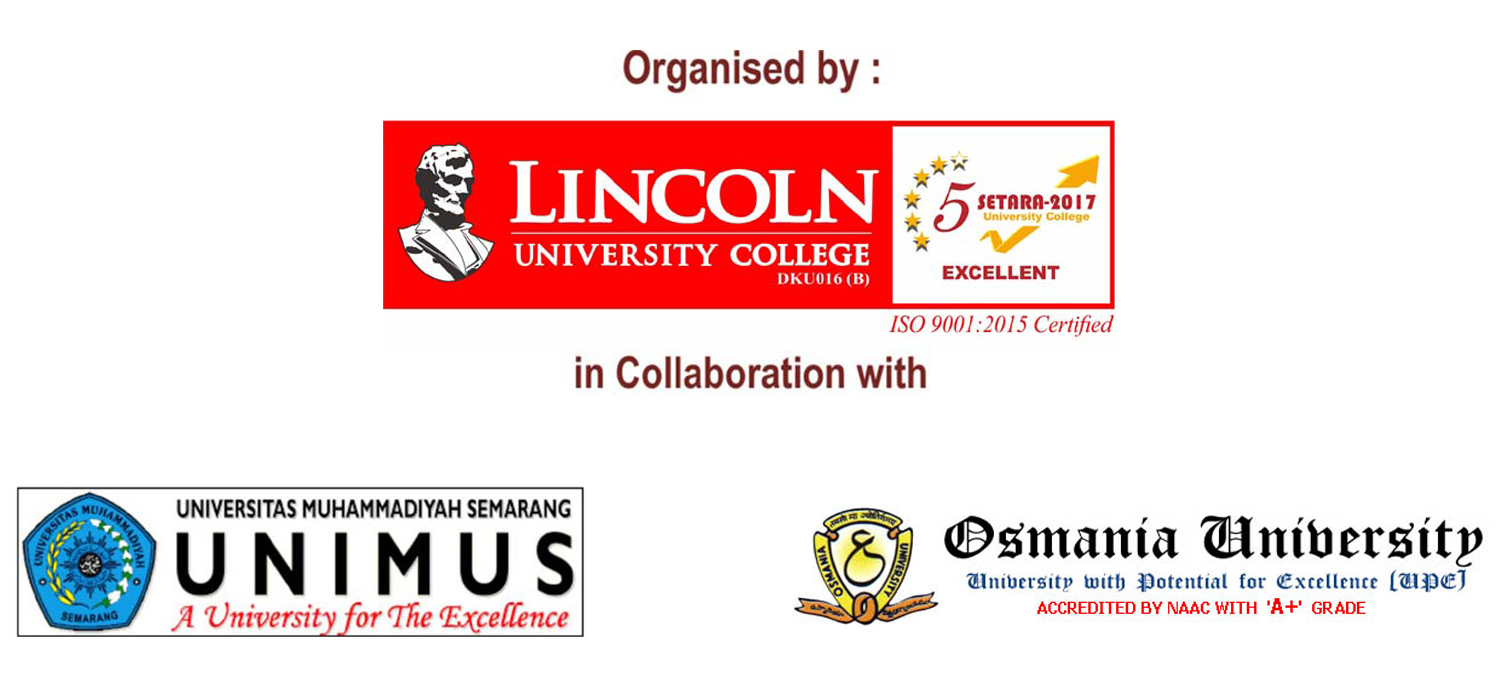 Lincoln University College, Malaysia in collaboration with University of Muhammadiyah Semarang (UNIMUS), Indonesia and Osmania University, India organizing the 3rd International Conference on Healthcare and Allied Sciences. The basic idea behind the conference is to make a platform for the distinguished dignitaries to exchange new ideas and apply hands on experiences to build up new relationships in research. There is also a scope for future collaborations along with global partners. Building up a strong relationship between industry and academia is also among one of the key factors. At the same time, the conference will help to bridge the gap between Biologists, Health officials, Nurses, Medical professionals, Microbiologists, Pharmaceutical Scientists, Physicians and other delegates.
The main focus of the conference is on the latest and most exciting findings in the following areas:
• Healthcare
• Nursing
• Pharmacy
• Biotechnology
• Biochemistry
• Molecular Biology
• Environmental Sciences
• Water Resources
• Food Sciences
• Genetic Engineering
• Health Economy
• Psychology
• Physiotherapy, Sports and Fitness
• Biodiversity
• Microbiology and Immunology
and related fields.
Please note the selected papers presented in the conference will published after review in any of the following Journals (with Separate charges as applicable)

Special Issue of Scopus, Pubmed Indexed Journal
Enfermeria clinica

Ministry of Education, Malaysia Listed Journals
• Malaysian Journal of Medical Research (eISSN : 2550-1607)
• The Malaysian Journal of Nursing (ISSN: 2231-7007; e ISSN: 2462-246X)

Other Cross Ref doi indexed Journal
• International Journal of Advancement in Life Sciences Research (eISSN: 2581-4877)